Vassiliki or Syvota – how do I choose?
Healthy Options offers two amazing locations in two wonderful Greek fishing villages, not so far from each other.
While the overall concept of Yoga, Pilates and fitness classes combined with a number of unique holiday experiences is the same at both locations, there are some minor differences you need to know about that will help you choose the right base for you:
Vassiliki
Vassiliki is the larger centre with the greater variety of holiday experiences. We share our beach location with Wildwind Sailing Holidays and Club Vass Windsurfing, making it a more dynamic and buzzing location. That being said, you'll find our hotels and especially our Yoga location perfectly tranquil and suitable for a truly relaxing and reinvigorating holiday.
Some practical advantages of Vassiliki over Syvota: a kettle in your room, free use of bicycles, hydro-fit and swim technique classes, herbal walk, catamaran sailing taster, stand-up paddle boarding taster, livelier evenings.
Syvota
Our location in Syvota offers a similar programme as Vassiliki, albeit with different timings and instructors. There are also some differences in the additional experiences that are part of your holiday - find the details here. The village of Syvota is more tranquil and the hotel is a little more comfortable Than at Vassiliki. In Syvota, a lovely breakfast in the hotel is included in your holiday.
Some practical advantages of Syvota over Vassiliki: a more comfortable hotel, breakfast included, free use of stand-up paddle-boards, white water rafting trip, round-the-island tour, slightly more tranquil setting.
Try them both!
You can try out both our Vassiliki and our Syvota locations in one two-week holiday. In fact, we have a special offer for you to do just that!
Combine any two consecutive one-week holidays, and we'll waive the transfer free of and give you an additional discount.
Praise for Healthy Options Yoga Holidays in Greece
Fabulous holiday – exceeded all expectations - Sharon Ford
I arrived feeling frazzled and left feeling serene. - Lindsay Limb
Contact Healthy Options
Do you have any questions regarding Healthy Options or our Yoga holidays? Do not hesitate to contact us! We'll get back to you as soon as we can.
Call us directly at 0192 0444 092
(From abroad, call +44 192 0444 092)
Contact
Healthy Options Holidays Ltd
Studio One, Mill Studios,
Crane Mead Ware, Herts SG12 9PY

info@healthy-options.co.uk
Healthy Options Greek Island Summer Holiday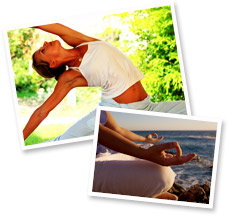 Healthy Options