2 minutes with Amy Chambers
Amy joined us in 2011 to run the fitness sessions at our Vassiliki centre and we haven't looked back since, she is now manager and resident fitness guru of our activity-packed centre in Vassiliki. Growing up in Cyprus, it was there that her love of watersports and triathlons began. During university, she competed in the British Triathlon Championships and then went on to teach kitesurfing, windsurfing, and diving in various locations around the world. Throughout this time, her love of all things fitness-orientated has continued to grow – she is a Level 3 Personal Trainer, spinning and circuits instructor and holds various swimming and aqua qualifications. Amy has a wonderfully fun and realistic approach to fitness and loves teaching at all levels. But don't worry, she won't be enrolling anyone in a boot camp, after all, our philosophy of doing as little or as much as you like always applies!
Which Healthy Options centre will you be working at and when?
All season in Vassiliki
What classes will you be teaching this season?
I teach body sculpt, swiss ball, run circuits, hydro fit and swim technique classes. I'm also available to give those who are interested some beginner windsurfing tuition* or 1-1 swimming lessons*. *Extra fees apply
What made you choose this career path?
Have always been into sport, and LOVE teaching so decided to put the two together!
What gets you energised in the morning?
Strong black coffee.
What is your favourite way to relax?
With a beer and good friends watching the afternoon disappear.
Who inspires you?
Actually, a lot of our guests I meet a lot of people who have been through or are going through tough times and their attitudes are positive and they really demonstrate a massive amount of strength which is truly inspiring.
What is your favourite class to teach?
Swim Technique particularly beginners or not very confident people, then windsurfing, then body sculpt – yeah I'm pretty lucky I love teaching all my classes!
Personal goal for 2017?
Stay injury free and nail my Grubby's (radical windsurfing move).
Favourite Healthy Options excursion?
In Vass, no word of a lie, Aris' Herbal walk is WICKED!
Favourite quote / life motto?
From 'The Secret Garden' – "Where you tend a rose my lad, a thistle cannot grow." Meaning nurture those positive thoughts, because if they're blooming in your mind then there's no space for negative thoughts.
Whats your favourite feel-good breakfast to set you up for the day?
Oooohhh so many, breakfast is my favourite meal of the day – hard boiled egg on toast (no butter) if i'm being good, or the fruit salad with the mega creamy yoghurt and honey from the beach bar if I'm being not so good…
Biggest adventure you've had?
I saved up my last instalment of my student loan and went round the world as a 'WWOOFer' (Willing Workers On Organic Farms), and had lots of adventures – bungee jumping, sky diving, white water rafting, scuba diving with manta rays, swam with dolphins. I sold my dive equipment to go on safari in Kenya which was probably one of the best experiences of my life. Been lucky enough to work as a watersports instructor in some really awesome places.
Favourite smoothie recipe?
Kind of boring but vanilla whey protein and banana… I'll get some better ones this season!
Quickfire questions:
Poached or scrambled? Scrambled
Dogs or cats? Dogs, although we have a cat who luckily, thinks she's a dog…
SUP or cycle? Depends on conditions! mountain biking but if it's wavy then suping
Early bird or night owl? Early bird / knackered old pigeon
Grass or sand? Sand
Movies or music? Music in the summer and movies in the winter!
Praise for Healthy Options Yoga Holidays in Greece
It's my second time on this holiday and I've loved meeting a diverse range of people. It's wholly un-intimidating to arrive alone. You can do as much, or as little, as you want, without any pressure. A gem! - Lorna Campbell
Joanna is an amazingly good teacher. Amy's classes are great. I learnt how to do new poses from both yoga teachers and the hatha and flow reinforced each other. Also, great to be able to swim in the sea in the mornings. - Anne Dowd
Contact Healthy Options
Do you have any questions regarding Healthy Options or our Yoga holidays? Do not hesitate to contact us! We'll get back to you as soon as we can.
Call us directly at 0192 0444 092
(From abroad, call +44 192 0444 092)
Contact
Healthy Options Holidays Ltd
Studio One, Mill Studios,
Crane Mead Ware, Herts SG12 9PY

info@healthy-options.co.uk
Healthy Options Greek Island Summer Holiday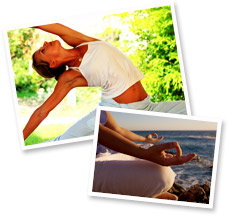 Healthy Options