2 minutes with Alexia Dranidi
If you were lucky enough to visit our new Syvota centre last year you probably would've met our lovely manager Alexia Dranidi. This is actually Lexi's third year teaching yoga at Healthy Options and second year as manager of our Syvota centre. Her yoga journey began in her late teens when she first started attending a yoga class regularly. But it wasn't until a decade later that her teacher encouraged and invited her to join a yoga teacher training course in to deepen her practice.
'It had never crossed my mind to become a yoga teacher! I did my first training purely for my own benefit and to gain further knowledge for my personal practice.'
After graduating, she knew that she had to share the benefits, fulfillment and richness yoga brings into life.?Now with 400+ hours of teacher training and four years of teaching experience she feels she is still at the beginning of her journey.
'There is still so much more for me to learn as yoga is a lifelong journey. I am a student and always will be.'
Which Healthy Options centre will you be working at and when?
6 May – 16 July & 3 September – 8 October in Syvota.
What classes will you be teaching this season?
Hatha yoga, Vinyasa yoga, Yin yoga, yoga Nidra and meditation. Alexia is also a certified ?Traditional Thai Massage Therapist and combines elements from yoga, meditation and breath awareness in her treatments so as to release deep tension, emotions and bring the body and soul back into balance.
What made you choose this career path?
Funnily enough I think it chose me!
What gets you energised in the morning?
Fresh air, brisk walk, yoga practice, listening to music.
What is your favourite way to relax?
Lying on the beach soaking up the sun while listening to my favourite music.
Who inspires you?
I find inspiration from many people from all walks of life.
What is your favourite class to teach?
I love teaching workshops as I have more time to explain, discuss and dive deeper into the topic. Also the class can interact and communicate too.
Personal goal for 2017?
Travel more!
Favourite Healthy Options excursion?
All are so magical and unique in their own way, I cannot choose!
Favourite quote / life motto?
So many quotes have spoken to me and stood out at different times in my life… right now my favourite quote is: "Last night I lost the world, and gained the universe."
– C. JoyBell C.
Whats your favourite feel-good breakfast to set you up for the day?
Fruit salad with as many berries as possible, with a generous spoon of Greek yoghurt and honey, a little tahini and topped with some nuts!
Biggest adventure you've had?
Life is one big adventure!
Favourite smoothie recipe?
I love not to follow a particular recipe when making a smoothie. I just choose fruit and vegetables that are in season and what I fancy… it's good to be creative and invent your own recipes!
Quickfire questions:
Poached or scrambled? Both!
Dogs or cats? Love both!
SUP or cycle? SUP
Early bird or night owl? Early bird
Grass or sand? Both – the smell of grass and the feeling of sand
Movies or music? Music
Praise for Healthy Options Yoga Holidays in Greece
Fabulous holiday – exceeded all expectations - Sharon Ford
There are so many things to do - all of them well-organised and varied enough to suit everyone. I will come back to do some activities I did not have time for. - Mavis
Contact Healthy Options
Do you have any questions regarding Healthy Options or our Yoga holidays? Do not hesitate to contact us! We'll get back to you as soon as we can.
Call us directly at 0192 0444 092
(From abroad, call +44 192 0444 092)
Contact
Healthy Options Holidays Ltd
Studio One, Mill Studios,
Crane Mead Ware, Herts SG12 9PY

info@healthy-options.co.uk
Healthy Options Greek Island Summer Holiday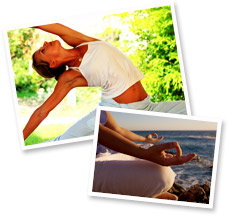 Healthy Options